Home

Commercial
When it's time to build, you want someone you can trust.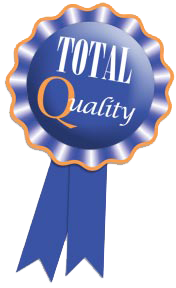 C

apital Electric
(CE) offers fast, reliable and affordable commercial electrical and tenant improvements services for any size project in Hawaii. CE brings the experience you can trust and expect in professional electrical services, with more than 20 years of commercial construction experience. We have expertise in commercial construction projects including tenant improvements, new construction, retail, restaurants, food services, office, and medical offices. We cover the spectrum from troubleshooting and fixing any electrical problem, to adding a switch or outlet, on up to installing a complete electrical system or fire alarm for Tenant Improvement Construction Projects. From retail and office tenant finishes to everyday maintenance, we are there to do the job right - the first time. We approach every client and general contractor with the specific intent of creating a partnership of trust and professionalism. We believe in honesty, technical competence and the 100% fulfillment of your commercial electrical project expectations. We will finish the project on time, within budget, and with superior craftsmanship. Whether you are a property owner, tenant, landlord, property manager or real estate broker We know that your business is a valuable asset, and any tenant improvement, or commercial remodeling project represents not only an upgrade to your working environment, but an investment you would like to see a return on.
Our Electrical Construction Services Include:
* Design Build electrical service * Tenant space construction and remodeling * Installation and repair of site lighting * Installation of telephone and data cable * Installation and repair of main building electrical services * Installation and repair of fire alarm systems * Installation and servicing of standby generators * Preventative maintenance of electrical services * Troubleshooting circuits on existing electrical designs
Call 808-988-9473 Today To Learn More
CAPITAL ELECTRIC helps Ward Center to reduce energy by 93%
In August 2013, Chelsea Group ltd. engaged Honolulu electricians from CAPITAL ELECTRIC to install more than 700 LED fixtures and about 100 motion and ambient light sensors at the 7-story Ward Village Parking Garage owned by Howard Hughes Corporation. This cut the structure's energy use by 93%.
Solar Electric Energy System Design and Installation
Solar Panel Sales & Installation
Design Build electrical service
Tenant space construction and remodeling
Electric Car Charger Installation
Main building electrical services
Installation and repair of fire alarm systems
Standby generators installation
Preventative maintenance of electrical services
Troubleshooting circuits on existing electrical designs
Call 808-988-WIRE (9473) Today